Dreamforce is a fortnight and a half away! This will be my second Dreamforce and I'm excited to attend and drink from the proverbial firehose of new information and engaging with our customers for a week. I recently attended a local user group where a few MVPs and perennial Dreamforce attendees (9, 10, and 13-time attendees were in the room) shared some best practices on how to make the most of the conference. I was really impressed with their knowledge, and wanted to share their pro-tips with the rest of the world.
I've skipped posting some of the common ones – wear comfy shoes, drink water etc., – here are the ones that I found really interesting.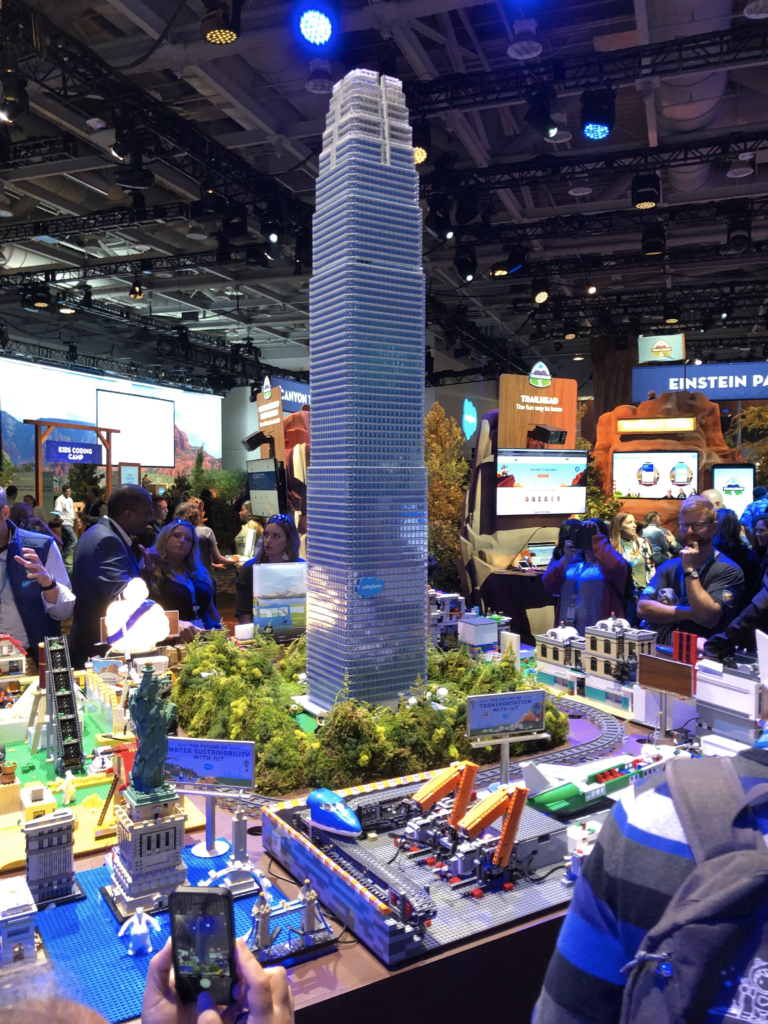 If you like being at the movies, the keynote speech on Tuesday is streamed at the Matreon Theater. In the comfort of movie theater seats you can give your feet a break and munch on some popcorn.
If swag is your thing, pack two suitcases for all the swag you'll bring home. Your carry on should be inside your larger bag.
Speaking of swag, marketing has the best swag (so I'm told). Try to find where Marketing Cloud and Pardot will be hanging out and head there.
One more note on swag. The user group attendees recommended doing the different quests in the Trailhead area earlier in the week, and possibly during the keynote on Tuesday. The lines will be shorter and there will be more swag options available to you.
My thoughts on swag. Last year I saw lots of interesting swag and acquired some myself. But after carrying it around for several hours, I really lost interest in it, and wound up giving it away to another employee. My point is: if you plan on acquiring swag, plan on doing a run to your hotel or else you're going to tire yourself out quicker than usual.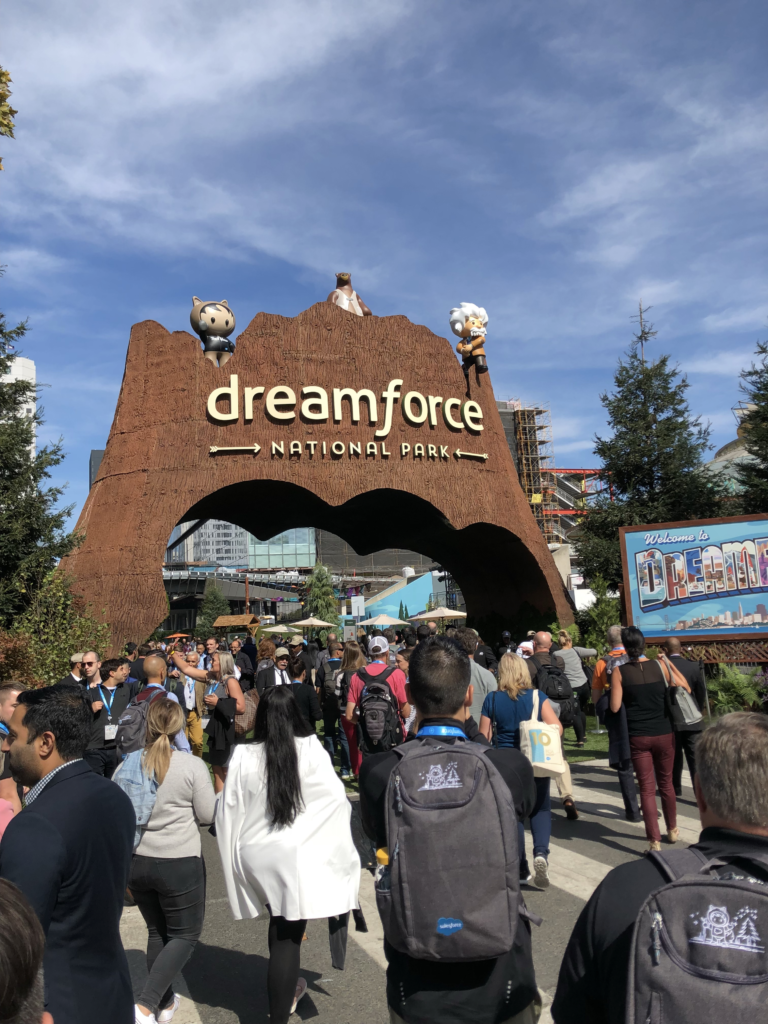 I asked how many sessions a day do they attend or recommend attending, and the answer was an unanimous two. Two seemed low, so I asked why two is the magic number. They stressed that between queueing up 15-30 minutes prior to a session and travel time between sessions, two is the best way to ensure that you get into a session. The group also said that you should bookmark other sessions that might be happening at the same time in case you need to change plans at the last minute
Pack light (Both while you're traveling and at the conference). Do a Target run when you land and get some essentials like protein bars, gum, and toiletries. Dreamforce can be dense and it may be 10-15 minutes to leave and then get in a line to get food, which may be another 15 minutes. A protein bar can hold you over until you step out.
If you need a break, the perimeter of Moscone is lined with partners and vendors who have booked all the restaurants and bars where you can rest for a bit. So pop in, grab a bite or a drink, refresh for a few minutes, and head back. You may need to RSVP to a few of these, but don't be shy.
Pack deodorant in your backpack. While I admit I chuckled at this at first, it makes sense. If you're up and moving for over 12 hours a day, you may want to freshen up without running back to your hotel.
Consider bringing two pairs of shoes in case it rains so one pair is dry.
Bring hand sanitizer. Last year Dreamforce was in September which is not really cold/flu season. This year, I'm definitely packing hand sanitizer.
Lastly, I heard an exciting rumor about a speaker. What Rumors have your heard?

Look forward to seeing folks there. I'll be working a variety of booths so stop by and say "Hi."