I've really fallen off the blogging train lately. My main excuse is I'm spending my free time playing guitar more than I ever have, and I've been rewatching a lot of wrestling from my youth. Thirdly, I've been slogging my way through reading Dune. I'm really looking forward to seeing this movie in a few weeks, yet I've never read the book. With about 100 pages to go, I can safely say it's great and I recommend it.
The reason I bring up Dune is because Salesforce release notes are like Dune (the book): long, require an appendix, and are really a treatise about the environment.
I'm going to do something different in this post and place my favorite things in the release at the top of the post, and then give you the rest of my favorites things below. Fret not, this is not the beginning of this blog turning into a listicle content farm.
#1 Send List Emails Your Way (pilot)
Ever wanted to send a list email and have it be sent from your email provider and not Salesforce? If you answered yes to this question, you can stop reading the release notes because it doesn't get more exciting than this. This is a huge deal and a game changer for everyone.
#2 New Components in Experience Cloud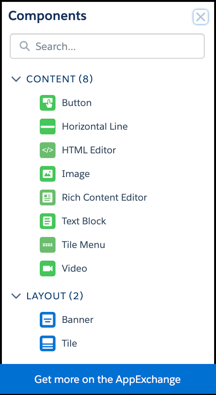 #3 Edit Active Sales Cadences
One of my least favorite things as a solution engineer when demoing High Velocity Sales is having to clear the work queue, deactivate, and clone a cadence. For those who live and breathe HVS, this is probably a much overdue piece of functionality.
General
I read the release notes a while ago, and haven't gotten to blog about them until now. In my notes I wrote "PSL in company information." With Fall on my brain, I was thinking "pumpkin spice latte – that doesn't make sense" until it dawned on me that PSL is permission set licenses.
Unlike pumpkins spice latte, permission set licenses exist year round (thank goodness), but keeping track of them is not the easiest thing. Before you'd have to write a SOQL query to see them. As of Winter, you can now view them in company information.
In App Guidance
Another release, and I'm delighted by all the new stuff with in app guidance. Targeted prompts are now generally available (GA). Additionally, guidance can be targeted to a particular record type.
What's cooler than in app guidance?
Ice Cold!
I mean, what's cooler than in app guidance in Salesforce?
Alright, alright, alright, alright, alright.
Surveys
In preview, surveys can now be sent with What's App, Facebook Messenger, SMS. Also you can now do if this then that type of functionality around surveys. For example, a case receives less than 5 stars, things can happen.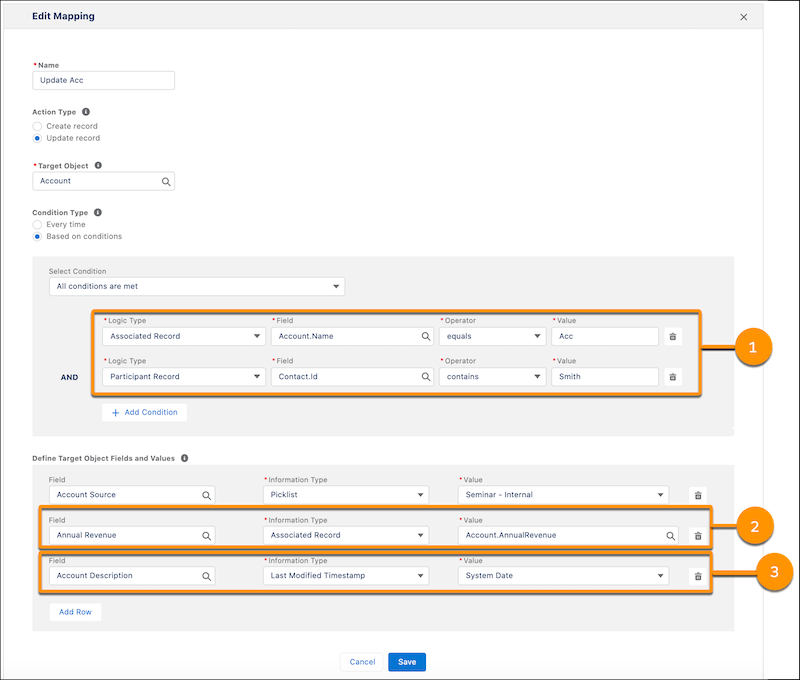 Search
Einstein Search is now on by default in all orgs, and best of all, it's free. In beta, you can now fine tune the search objects by profile. This will allow different users to find the most relevant information better and create a better user experience.
Speaking of search, Einstein Search for Knowledge is in pilot.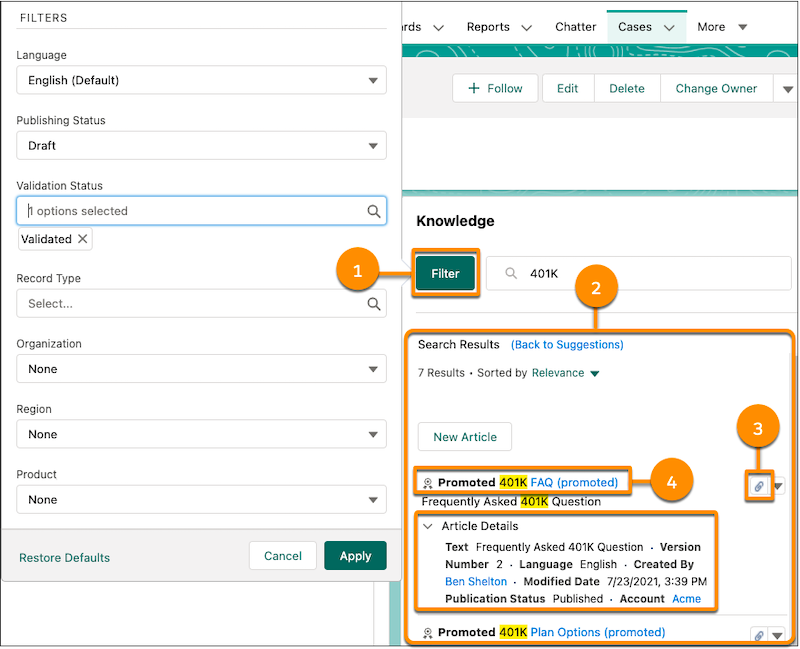 Based on what I'm seeing here, it seems like more of the same. I also think about this being used primarily in a service setting, where there's already a lot happening in console view. While I understand the values of the filters, I think the experience leaves something to be desired. I do think though this is probably best for customers with hundreds, if not thousands, or articles.
Reports
Dynamic Gauge Charts are new, and in beta. This is interesting because we haven't seen a lot of new things of note in reports in a while. The best way to describe what this does is in the notes:
For example, this chart measure is the annual contract value (ACV) for a company's Singapore subsidiary ($150k). This value is taken from the source Account report, which was filtered to show only the data for the Singapore subsidiary. The chart target is the ACV for the overall business ($640k), which is taken from the ACV field on the Account record for the parent company. To be in the green (excellent) range, the subsidiary must account for at least 50% of the company's total ACV. The actual performance is in the red zone, so the team in Singapore has work to do. Because the chart is dynamic, any improvements in the Singapore team's performance are automatically reflected in the chart.
For customers leveraging native dashboards, I know reports and dashs have several limitations, but this is a nice improvement for those who aren't ready to dive into Tableau.
Speaking of Tableau.
Tableau
When I talk about Tableau in these posts, they're almost exclusively Tableau CRM, the product with more AKAs and FKAs than Ol' Dirty Bastard. Let's shimmy onto the release updates.
Direct data recipes are now GA. I believe these are best suited for a lot of one-off reports.
I must confess I didn't know that custom filter logic was not possible until now. It was only possible with SOQL, and if you've read these previous posts, I've probably expressed my frustration with SOQL.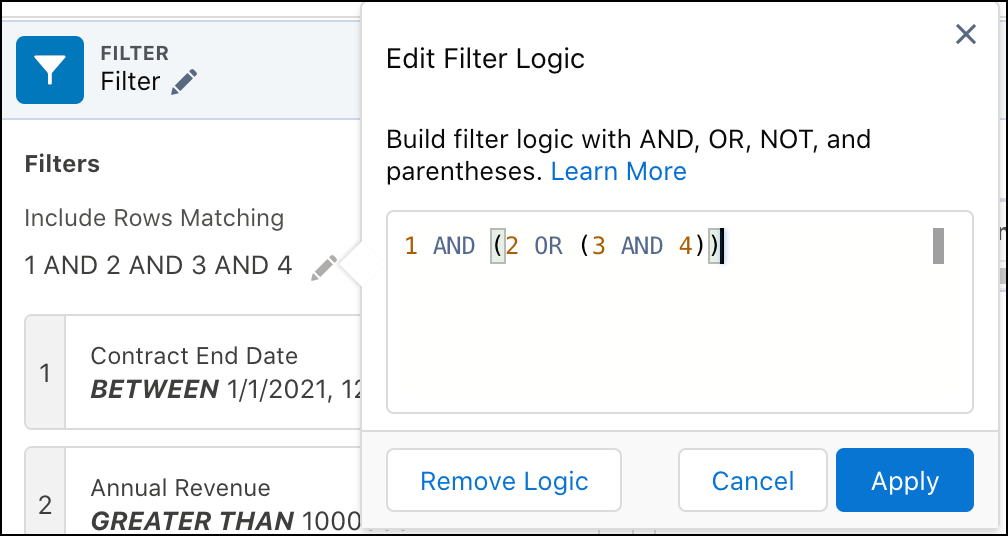 Like Dirt McGirt aka ODB, Tableau always comes to the release with a new mixtape app. I was personally always a fan of the waterfall chart, but now Tableau CRM provides a Sankey diagram. It's not the same as a waterfall, but I believe it is easier to consume.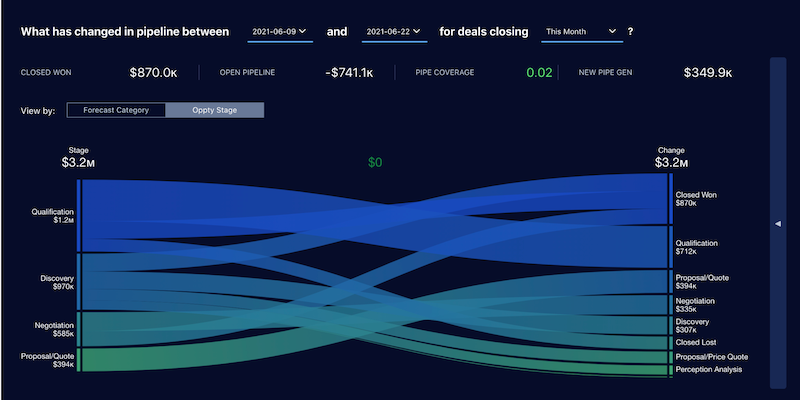 ODB always liked it "raw." I think he was court ordered to say that on every song. If you like your data raw, SQL – yes, that's SQL, not SOQL – is now GA in Tableau CRM.
Speaking of SQL, back in my consulting days, I always liked writing SQL queries that would do the heavy lifting for me. For example, letting me know if something was true or false. Now you have that in Tableau CRM.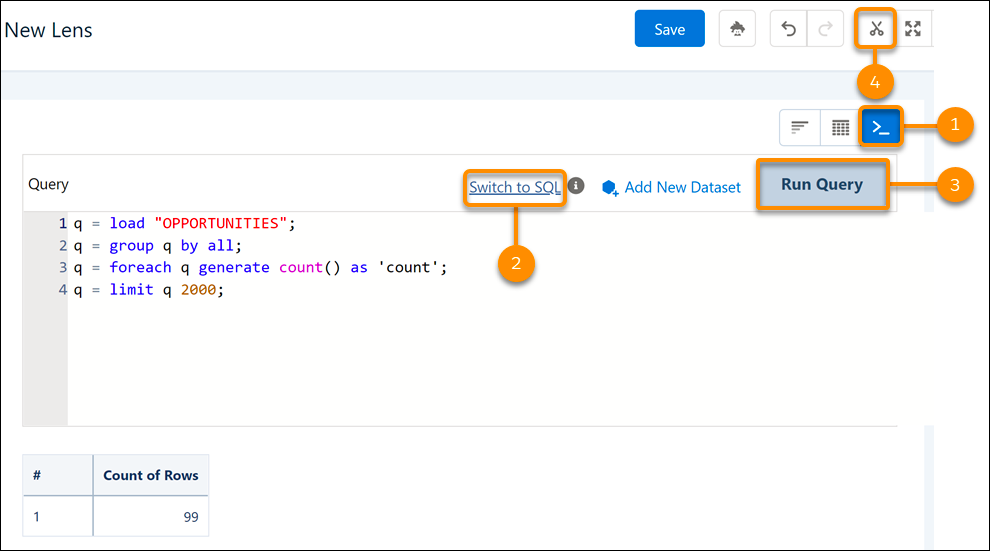 You never knew where ODB's verses where going to go. And that's a little bit like Tableau CRM this release: the last bit of excitement here is you can embed Lightning Web Components on a dashboard for custom functionality (beta). If you remember nothing from the post, remember this: Tableau CRM is for the children.
Einstein
A few new Einstein updates of note. Einstein Discovery is now available in Flows. Predictions can now happen across 10 categories (pilot). This looks pretty neat, but I'm struggling to determine where it'd be best applicable supporting customers in the public sector.
Custom Development
They should really rename this section "Admin's Wishlist" as it has a lot of things that'll improve the quality of life for administrators everywhere. First, restriction rules are now GA; these will hide access to your org's most sensitive information. Next, permission set groups now have expiry properties – or time limited access to items. This is very beneficial for short term work needs and should help cut down on the need to steadily monitor and groom the permissions in an org. If you like that last addition, you'll like this even more: same thing but permission sets (beta). This is better for more long-term work like a project.
Bots
Only major item of note for bots this release is a new action for external services. Think of this as a way to write a connection to another endpoint once, and reuse it, and all you need to do is drop in variables.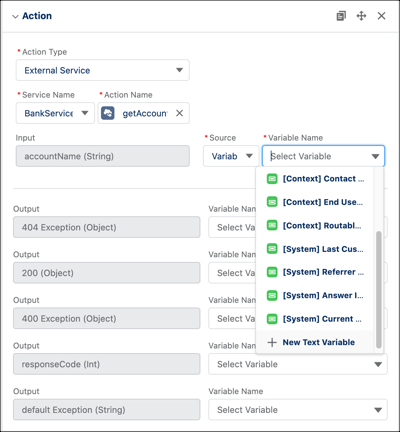 Flow
Orchestrator
The big part of flow this release is Flow Orchestrator (beta). Orchestrator is a new way to allow multiple flows to operate nicely across processes, users, time, and space.
There are a few folks out there who have done a great job explaining what Flow Orchestrator is and how it can be used.
My colleague Andy Schmiechen presented at the Madison, WI Salesforce Admin Group. It's good stuff, and he does a demo! Check out the video below.
Also be sure to check out UnofficialSF's content around orchestrator. Exciting stuff all around.
Lightning Flow
As I mentioned in the beginning of this post, I've been watching a lot of wrestling lately. I watched a lot in my adolescent years, and I honestly forgot about wrestling until I started using Peacock, and I found myself watching more wrestling than the Olympics. It's absolutely a nostalgia trip, and I find myself laughing every time The Rock comes in the the ring and says "Finally….The Rock has come back to [insert city here]." That's the first thing I thought of when reading the notes about asynchronous paths, because the documentation itself says "Finally."
Let's keep the wrestling theme going. Asynchronous flows are going to lay the smack down on whatever hard coded work around you're using right now. The predominant use cases tend to be around writing to external objects and systems – including Slack. Only drawback is that asynchronous flows only work on record triggered flows.
Who's your favorite tag team? Personally, I always liked Edge and Christian but thought that Chris Benoit and Dean Malenko, and Harlem Heat were excellent as well. If you're automating processes, you don't want to create some monolithic process. You get tired or you get elbow dropped. You need to rest. Now you can create sub-flows. It's like a tag team for your process automation. Help make it easier to develop, troubleshoot, and more scalable.
The documentary series about the Undertaker in the twilight of his career is overall good, but about two hours too long. He keeps wanting a mulligan and to go out on a good note. He wants to roll back a bad match or two (or three). Well you don't have to put your body, or your org on the line. Flows now can roll back changes. This avoids a lot of "oh shit" moments and is as tremendously exciting, if not more so, then when Taker enters the ring.
A few other things of note. Outbound messages are now a core action in Flow. Debugging is easier than kicking out on a two count now; you can temporarily change field values. This means you can test your flows very easily without having to have a lot of records.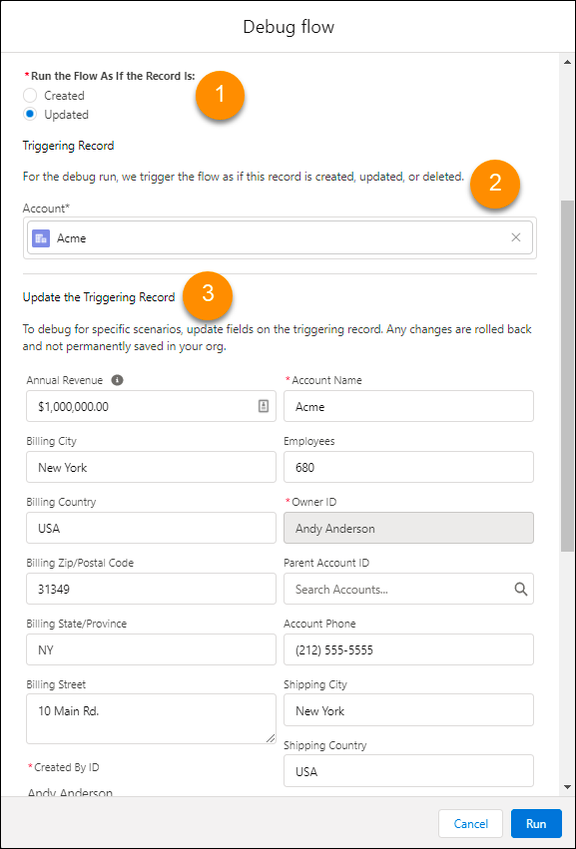 Emails can be sent from flow for automated field updates. This is a great way to troubleshoot, but listen here Mean Gene: Why Can't this be in Slack?
And like a chair shot you didn't see coming, recommendation strategies are in pilot. What this means is you can have next best actions on any page. Exciting times in Flow, AND I'LL SEE YOU AT THE SPRING RELEASE PAPERVIEW, BROTHER. NO DQs. WOO!
Experience Cloud
Yes, we have microsites. And you can reuse them with data bindings.
Field Service
You can now create multiple shifts per resource, which will help cut down on repetitive scheduling. I'm going to plead ignorant on this one as I thought this was already available, but customers can now book, reschedule, and cancel their own appointments. I think the best part of this release is your team can now see what customer's see right on the service appointment record.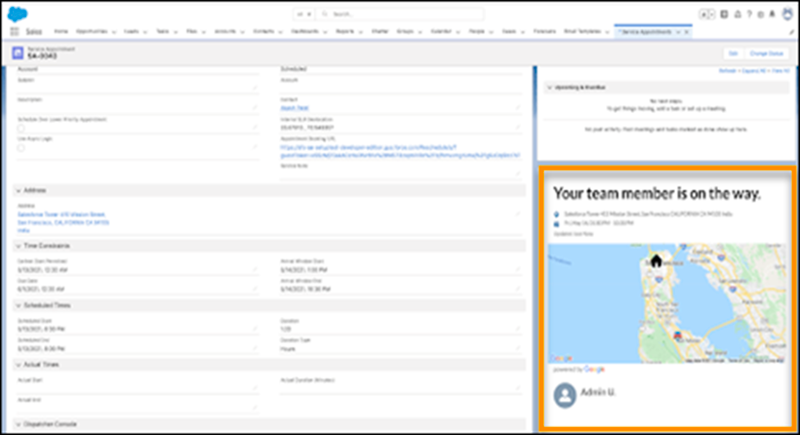 Mobile
The home page can now be personalized (generally available). And one of the greatest hacks/workarounds is no more – at least for those with a new org created after Winter 22. Users with a community license can no longer sign into the Salesforce mobile app.
Pardot
Pardot can now send notifications to Slack (beta). This seems very overwhelming to me, especially in high-volume scenarios, but maybe that's your jam.
Speaking of jams, this is my jam: landing pages can now be built in a drag and drop editor. Very cool stuff.
A few quick hitters of note: you can now see prospects activities' IP addresses. Einstein Key Accounts is now visible in list views. Lastly, it wouldn't be a release if something wasn't retired. Farewell, Pardot Classic app.
Sales Cloud
If you can't tell, at this point in the blog, I've run out of metaphors. This happens every release. So let's me persevere and knock this out.
There's some new eye candy in sales cloud. Namely pipeline inspection. Personally, this is just a list view on steroids and brings a few of the existing tools together. You can flag deals, see Einstein's predictions, tier your opportunities based on score, and have some color coding when steps are not updated.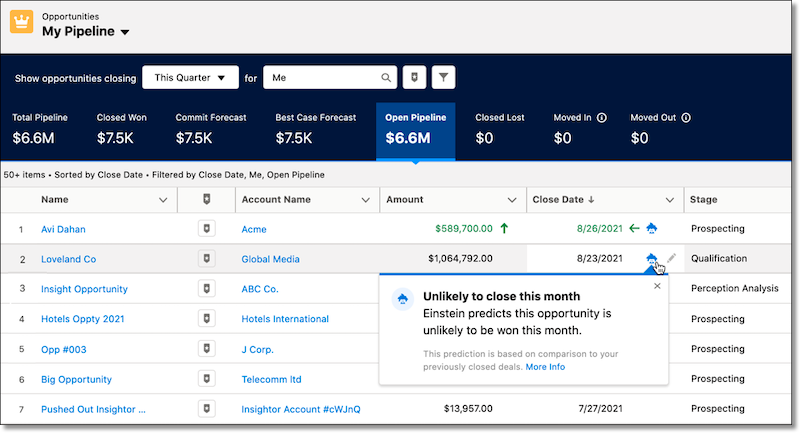 My thoughts on this are as follows. If you have a robust sales cloud implementation, you probably are doing most of this already, and this may not be really beneficial for you in the short term. It's basically Forecasting – which is already a glorified list view – with a few other fields. I believe this is best suited for those who don't have a robust sales cloud implementation. I'm curious where this will go in the next few releases because right now this is a little lacking.
High Velocity Sales
I already mentioned the highlight of this release, but it's so nice I'll say it twice: you can edit active sales cadences. Variant testing, or A/B testing, is now possible in HVS. This means you can have many call scripts and track which one does best. Very cool stuff.
Service
Incident management is the newest addition to our ever growing service cloud portfolio. As an added bonus, it works with existing orgs in Setup. Stop reading this and go get it now!
Flow is the future, and as such, that means omni-channel flows for voice are part of the (beta) future. There is not much in the way of details right now, but the flows will be critical in routing customers to the right agent.

This next part might make you do a double take. Not to be confused with omni-channel flows for voice but omni-channel flows are GA. Clear as mud, right? Remember this: service cloud voice omni-channel routing = beta, omni-channel flows = GA.
Lastly, one cool thing of note is that calls can now be transferred with search. No need to memorize someone's number, you can see if someone is around and free.
Maps
Last but not least, let's talk about maps. In Winter you can now plot any data on the map. I thought this was already possible, but hey – I'll take it! Demographic content is now a data source allowing you to get extra specific with your map use cases. Territories can be carved in to be both contiguous and non-contiguous. The scenario that would benefit from this is field sellers and remote workers.
There's a new way to do heat maps and it is ?.
The most exciting piece in regards to Maps is that the territory data created in maps can now be published to other systems, and also sync up with enterprise territory management. Very exciting times indeed. See also this.