Super simple FOIA request time! Naperville School Districts 203 and 204 were recently victims of a data breach. Naturally, I wanted to know a little bit more about how the district learned of the data breach. Both districts learned in different ways.
My alma mater District 203, learned through an impersonal letter sent to a generic recipient.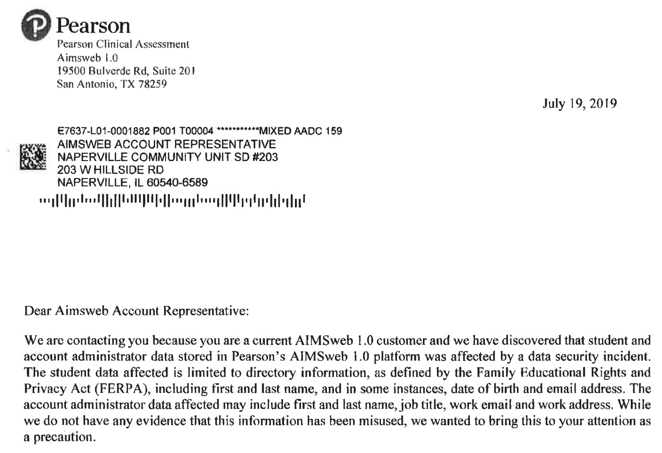 District 204 received an email that expressed exigency.
I do have to give the districts credit for coming forward with news fairly quickly after learning about it, but it is unfortunate that it took four months for Pearson to contact the affected parties. But I'm also curious about the disparity in communication between the districts: why did one warrant a generic letter and the other an email that alludes to a problem?