When I think of drudgery, I think of this classic bit from "Mr. Show."
If you're too lazy to watch the clip, basically if mustard and mayonnaise were in the same jar you'd save up to five minutes on your life over 30 years. That's great ROI!
Renaming records is a chore. What if there was a way you could easily and rapidly rename your records in Salesforce? That's right, there is a better way. Introducing Erik's Rapid Record Renamer Flow™️. In this blog I'll walk through this flow which rapidly renames an account and all the opportunities associated to an account. By taking the concepts here, you can apply them to any object in Salesforce. 
When it is finished, it'll look like this for the user:
All opportunities will be renamed in a consistent naming convention.
And the flow will look like this on the backend. Nowhere near as complex as my last post.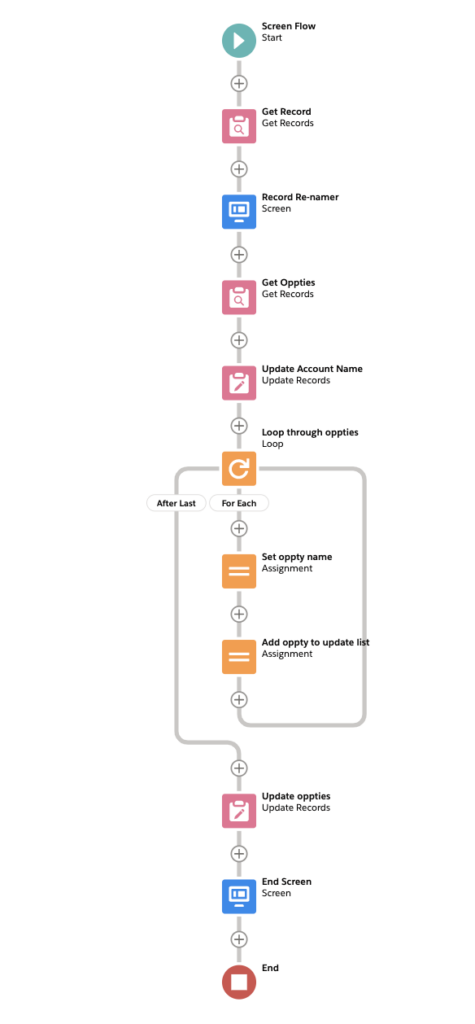 I have some grander ambitions for this flow, but this is V1.
Let's begin.
Continue reading

"How to Rapidly Rename Records in Salesforce with Flow"